Tarapīṭh is a small temple town 6 km from Rampurhat in Birbhum district in West Bengal, known for its famous Tantric Hindu temple dedicated to goddess Tara, the chief temples of Shaktism. It is a small village located on the banks of the Dwarka River. It is located in the flood plains amidst green paddy fields.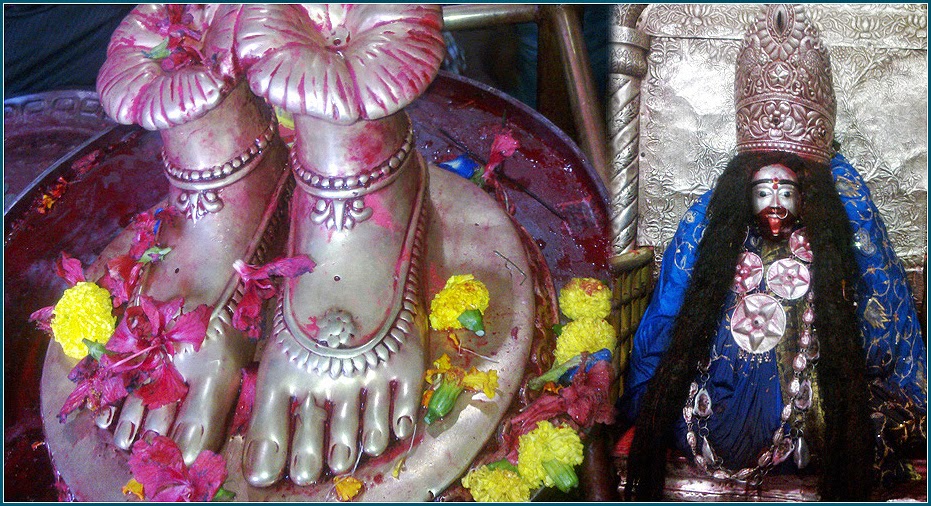 It looks like a typical Bengali village with thatched roof huts, fish tanks, huge palm trees dissecting the green paddy fields, running parallel is the railway track the small town village dwellers using it as their major source of transportation, one more local species of tree the locally called 'Sonajhuri' covers the land surface amidst the thick green velvety paddy fields, children seen playing amidst the rain water poodles along with ducks paddling over, whenever you cross any small town by road in West Bengal it is dispersed with small sweet shops selling their hot sell the 'aloo chop' and 'singara' or the potato fritters and the fried potato dumplings but triangular in shape, flocks of cows and goats crosses the road out of nowhere with heavily loaded state transport buses crosses with such rocket speed that one has to be highly cautious about its moves and turns but the whole scenarios of your travel is just extravagantly captivating…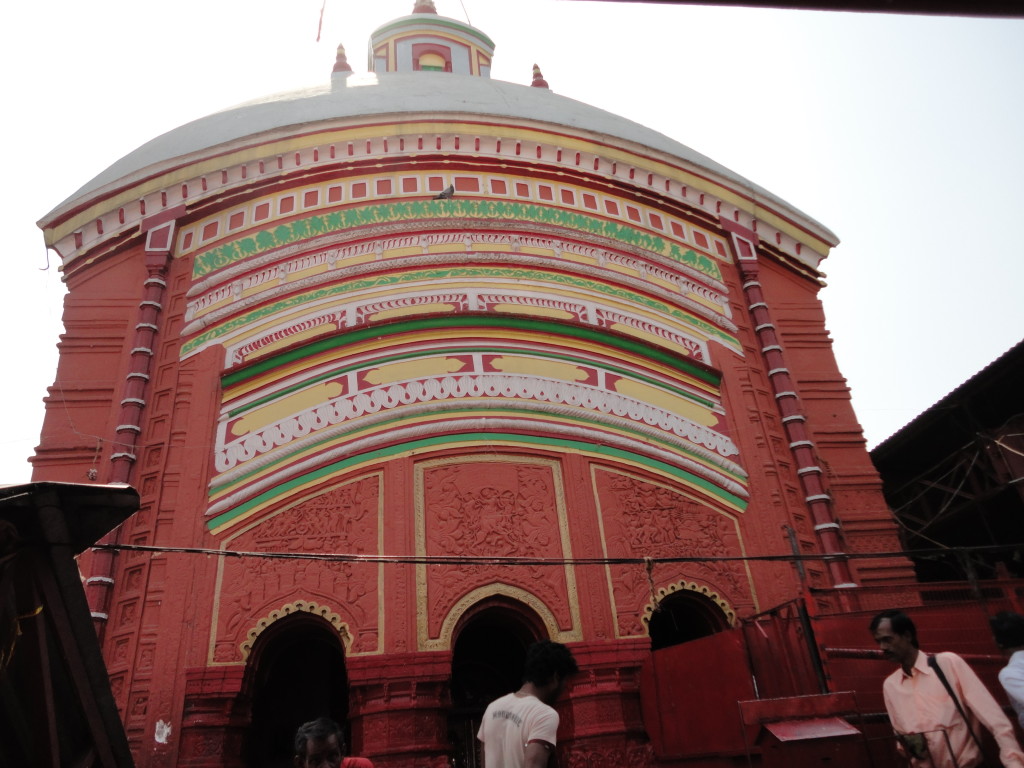 Tarapith derives its name from its association as the most important centre of Tara worship and her cult.
Tarapith is also famous for "mad saint" or Sadhak Bamakhepa who worshipped in the temple, practised and perfected yoga and the tantric arts under the teaching of another famous saint, the Kailashpathi Baba. Bamakhepa dedicated his entire life to the worship of Tara Maa. His ashram is also located in bank of Dwaraka river and close to the Tara temple.
to be continued…